Conference Information
EFC-MAYM Ministry Conference 2017
(Including the 146th Annual Session)
The Way in the Wilderness
"The Lord your God led you all the way in the wilderness." (Dt 8:2)
July 20-23, 2017
Barclay College
Haviland, Kansas
Conference Details
Sunday Morning Community Worship Celebration.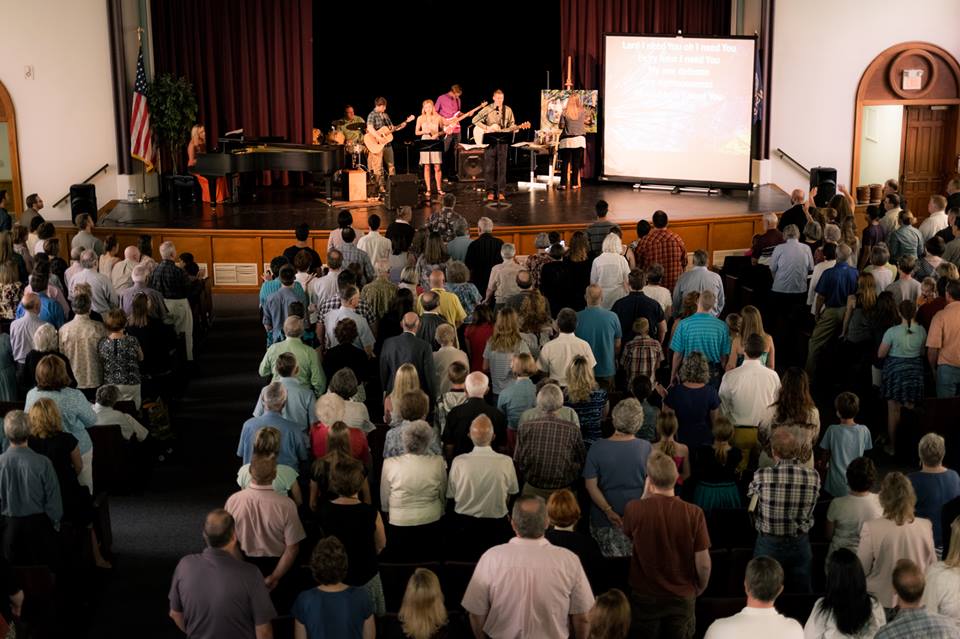 A closing Community Worship Celebration will be held at 10:30am in Hockett Auditorium at Barclay College on Sunday morning, July 23. Every member of the EFC-MAYM family is encouraged to attend this final gathering of Ministry Conference 2017, which will include a recording service and a keynote message. Congregations are encouraged to release their pastors from local church pulpits on Sunday, July 23, in order to allow as many as possible to participate in this service. For those who are not able to travel to Wichita live video streaming of the Community Worship Celebration will be available here.
Children's Conference. All Children's Conference sessions (ages 0-6th grade) will be held at Haviland Friends Church. Child registrations include scheduled meals. Children may arrive fifteen minutes before each scheduled Ministry Conference session and should be picked up promptly after each session for meals with their family. Children's Conference sessions will last from Thursday afternoon to Sunday morning as per the official schedule. Families with registered children will be sent further details no later than a week prior to the conference.
***Please note: Sunday morning Children's Conference is only for ages 0-2nd grade. 3rd-6th graders are encouraged to attend the Community Worship Celebration service with their families.
Conference Check-In.
Thursday: Check-in will be at Broadhurst Student Center entrance between 1:00-2:00pm, 4:00-5:30pm and 9:00-10:00pm. Check in will not be available during the Opening Session on Thursday evening.
Friday–Saturday: Check-in and dorm key pick-up will take place at the Conference Registration Desk which will be in Broadhurst Student Center, open from 8:30am to 9:00pm between scheduled activities.
Meals. All meals will be served in the dining room of Broadhurst Student Center. The first meal served is Thursday dinner. The last meal served is Saturday evening dinner. There will be a 9:00 Sunday morning reception in honor of the recording candidates, so no breakfast will be served Sunday morning. You will have the chance to select what meals you will be eating when you register online.
Conference Pricing. Early bird registration price for adults is $115. EFC-MAYM Ministry Conference "The Way in the Wilderness" t-shirts are also available for sale with conference registration. Early bird registration price (opened in April) for children (age 0-6th grade) attending Children's Ministry Conference is $80. Registration price goes up $20/person for each event after 11:59pm on June 30, 2017. Please contact janet@efcmaym.org or 316-267-0391 at the Friends Ministry Center for special registration arrangements (one day rates, etc.).
Housing. Free Lodging will be facilitated in Barclay College Residence Halls (Lewis Hall/Lemmons Hall), rooms available Thursday through Saturday nights. You must register before July 12 to reserve a room. These rooms will be assigned on a first come first served basis, as they fill up quickly every year.
Bring your own bedding/pillow, bath towels, and personal items. Each suite in Lewis and Lemmons Hall includes two bedrooms and one shared restroom with a shower. Please indicate when you register your preferences for suitemates. Rooms contain 2 single beds. If bringing children, they'll likely need to bring mats to sleep on the floor. We will make every effort to accommodate your requests. Motels are available in Greensburg (10 miles away) and Pratt (20 miles away), if you'd like to make your own reservations for lodging.
Conference Offering. Details coming soon.
Other.
Display tables at Ministry Conference as you register, or may be requested in advance by contacting Janet at 316-267-0391 or janet@efcmaym.org.
Audio recordings of all services will be available on our website after the completion of Ministry Conference free of charge.
Church Registrations. Churches may send a one-time fee of $100 (more than 100 members) or $50 (less than 100 members) to cover registration costs of church members who wish to attend General Sessions only.