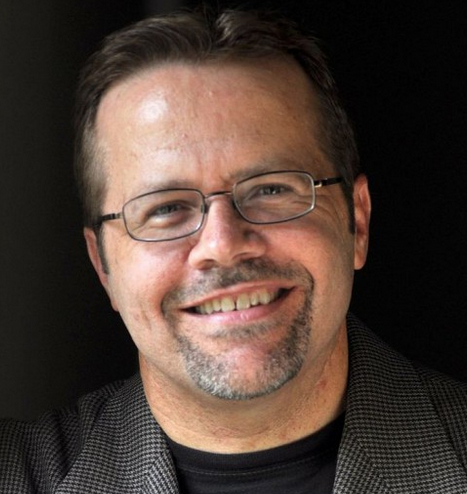 Let me be clear. I am not, have not, and never will be a fan of the Alabama Crimson Tide. As a lifelong member of Buckeye nation, cheering for Alabama would be a blatant breach of sports etiquette, second only to marrying a Michigan fan.
I am, however, fully capable of recognizing and appreciating gridiron glory wherever it may be found, even in the most unexpected places. And so I have to admit, somewhat reluctantly, that what I witnessed during Alabama's victory over Georgia in this year's NCAA College Football Championship was a thing of pure beauty.
Just in case you missed it, Alabama was down 13-0 at halftime so they decided to shake things up by replacing their starting quarterback, the guy who got them to the big dance, with a highly touted but relatively unproven freshman from Hawaii by the name of Tua Tagovailoa, who then proceeded to lead the Crimson Tide to a 20-point second half, setting up an overtime showdown with the Bulldogs. Georgia kicked a field goal on the first possession in overtime, then gave the ball back to Alabama for one last shot at the title. After Tau was sacked for a huge loss on the first play from scrimmage, I think it is safe to say that nearly everyone watching the game had all but given up hope on the prospects of another national championship for Alabama at that point. Everyone, that is, except Tau. Against all odds, the pigskin poet from Polynesia calmly took the snap, dropped back into the pocket and threw a perfect, 41-yard spiral to fellow freshman, DeVonta Smith for the game-winning touchdown. Cue the band and let the bedlam begin.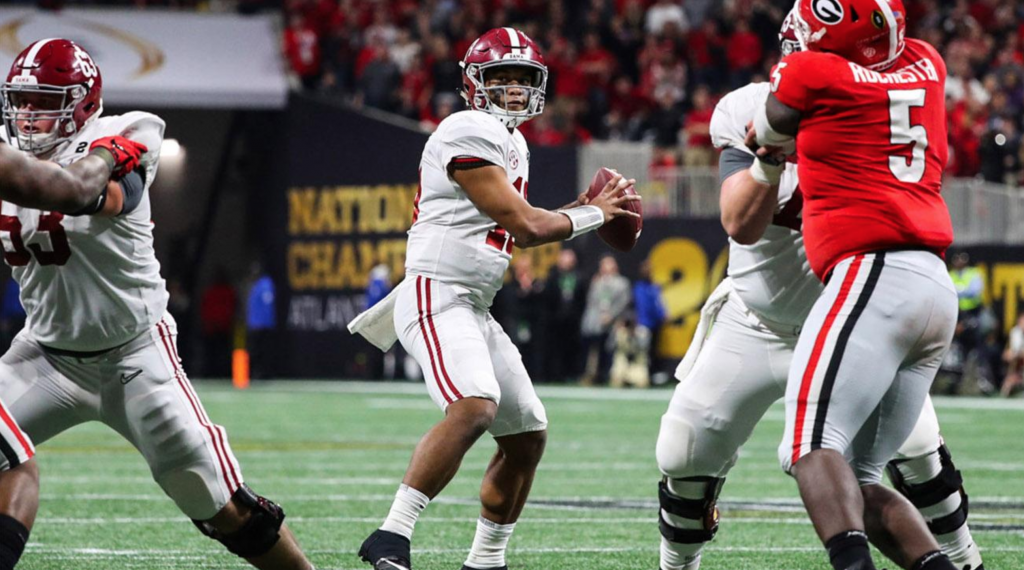 It was, without question, a truly marvelous moment in sports history. But what made the moment much bigger, infinitely more meaningful and, dare I say, divinely providential, was what took place after the game was over. When asked about his performance during the postgame interview, Tau took a deep breath, searching for just the right words. Having gathered himself, he peacefully and publicly declared to millions of viewers from all around the world:
"First and foremost, I would just like to thank my Lord and Savior, Jesus Christ. With him, all things are possible. All glory goes to God. I can't describe what he has done for me and my family. I just thank God I was put in the place and the position that I'm in now."
What a marvelous moment indeed. And what a marvelous testimony to the difference that Jesus can make in the hearts and lives of those who trust in him.
Just to be clear, I share this story not to try and make the case that God will give us national championships just because we believe in him. I'm confident that Georgia has just as many devout believers as Alabama. We all must cope with our fair share of devastating losses in life, regardless of how talented, hard working or spiritually mature we may be. But I also know from firsthand experience that we can become so accustomed to sorrow and loss that we may have trouble recognizing and/or receiving good news even when it slaps us in the face. Worst of all, our dreary demeanor prevents us from giving full glory to God for all of the good and beautiful gifts that accompany us on our journey with Jesus, including every little victory that we experience along the way.
With this in mind, I am compelled to begin this new year by praising God for just a few of the many marvelous moments he has allowed us to share together as an extended family of Friends during the past year, including the following: the official launch of a new church among our Bhutanese and Nepali friends in St. Paul (MN), the hundreds of young men and women whose lives were transformed through our student ministries (including over 400 students and adults who participated in summer camp), the practical assistance provided by Family Promise on behalf of more than 500 homeless people in Greater Wichita alone, the celebration of the Barclay College centennial, the revitalized work of our Texas Area Friends Disaster Service in response to the victims of Hurricane Harvey, the investment of over 200 local church leaders in seven Area Leadership Retreats, the life giving rest and renewal provided by our Pastor's Sabbath Retreat, the six men and women who were publicly recorded as ministers of the gospel during our annual Ministry Conference, the addition of two new staff members to our yearly meeting leadership team, and the countless examples of newfound faith, renewed hope and healing, recovery from addiction, and fresh calling to vocational ministry that are impossible to measure this side of heaven.
Of course, this is just a small sample of the many marvelous moments that we have had the privilege of witnessing in our midst throughout EFC-MAYM in recent days. To borrow from the Chronicles of Narnia, "Aslan is on the move." May we continue to follow him faithfully and fearlessly in the days ahead, "being confident of this, that he who began a good work in you will carry it on to completion until the day of Christ Jesus" (Philippians 1:6).
– David O. Williams, General Superintendent